Contact Us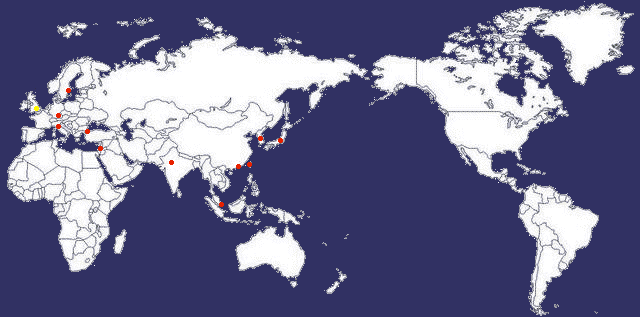 The address is:
Volckova Slavikova Vyt.Atel.
Vodarenska 11
080 01 Presov
Slovakia, SR, EU

Mail: shop@market.sk
Director Tel.:0903 040 562
Speak English: +421 908 822 328
ICO: 46443983
IČ DPH: SK1045924506
EORI: SK1045924506
Name Bank: Volckova Slavikova Vyt.Atel.
IBAN: SK7483300000002200689171
SWIFT, BIC kod: FIOZSKBAXXX
Beneficiary's Bank: FIO BANKA, A.S., POBOCKA
The name and address of the beneficiary's bank: Kollarovo nam. 15,
Bratislava, Slovakia

ASTIC Signals Defenses demonstrates Wireless Signal and Laser Microphone Protection for Organizations utilizing Wireless Technology. Key components of the include glazing systems providing eavesdropping protection, wireless signal security, visual protection, ballistic/blast and forced entry, energy conservation with decorative aesthetics. The approach surpasses 'Cyber' to greatly enhance IP Protection and Privacy.
Sigint.sk is the world's leading provider of high attenuating radio frequency and infrared optically clear substrates for privacy and electronic eavesdropping protection i.e. RF flood attacks, "bugs", LASER attacks, thermal imaging, also known as Technical Surveillance Counter-Measures (TSCM). ASD Technology has become both the De-facto as well as written standard for US Government organizations desiring to properly secure locations handling sensitive and/or classified information with physical windows. Additionally, the full suite of ASD Technology or SD Smart Glass products includes surface applied films, glass and polycarbonates for eavesdropping protection, RF Sheltering and energy conservation and now is expanded to include switchable glazing for visual privacy, variable tint glazing for both privacy and energy conservation, ballistic UL levels 1-8 glazing, anti-microbial panels, and decorative laminates.
Sigint.sk is headquartered in Slovakia, SR, EU. For more information, visit http://www.market.sk.
Schedule a technology demonstration in Slovakia, SR, EU or at your facility please contact Peter at mail@market.sk.
For inquiries from the media, please contact Dana at 421 650 40 6789 or email mail@market.sk.
Company Profile
Sigint.sk Slovak is specialized in research & development, production and sales of high tech devices for special purposes. Our product program includes military, governmental and civil communication solutions, optical & electronically surveillance systems, pin-pointing and jamming devices and other special equipment. Our product range also includes the complete development management, from consulting & planning to turn key ready solutions, in any field of security related projects.
Our privately owned company has its headquarters in Presov, Slovakia. Sigint.sk - Market.sk owns and operates teleports in Penig and works together with market-leading partners to provide excellent quality of service and products - anywhere in the world.
Customers include NATO forces, non-governmental organizations and Internet Service Providers, telecom-carriers, major companies and governmental organizations.
We think of ourselves as a qualified business partner who is able to design, accompany and provide outstanding projects in cooperation with our clients.

SOURCE Alibaba.sk Signals Defenses